Commercial Waste Collection
Waste Connections Commercial Waste Collection
Waste Connections understands your unique commercial waste collection needs. Our local commercial waste services experts can help you select the right size based on your business needs. Get on-the-ground advice from one of our professionals by calling (360-452-7278 ) or fill out our Commercial Waste Collection Request Quote form.
We provide a variety of commercial waste management services. Whether you need a one-time waste disposal or regular commercial waste collection, we're here to help!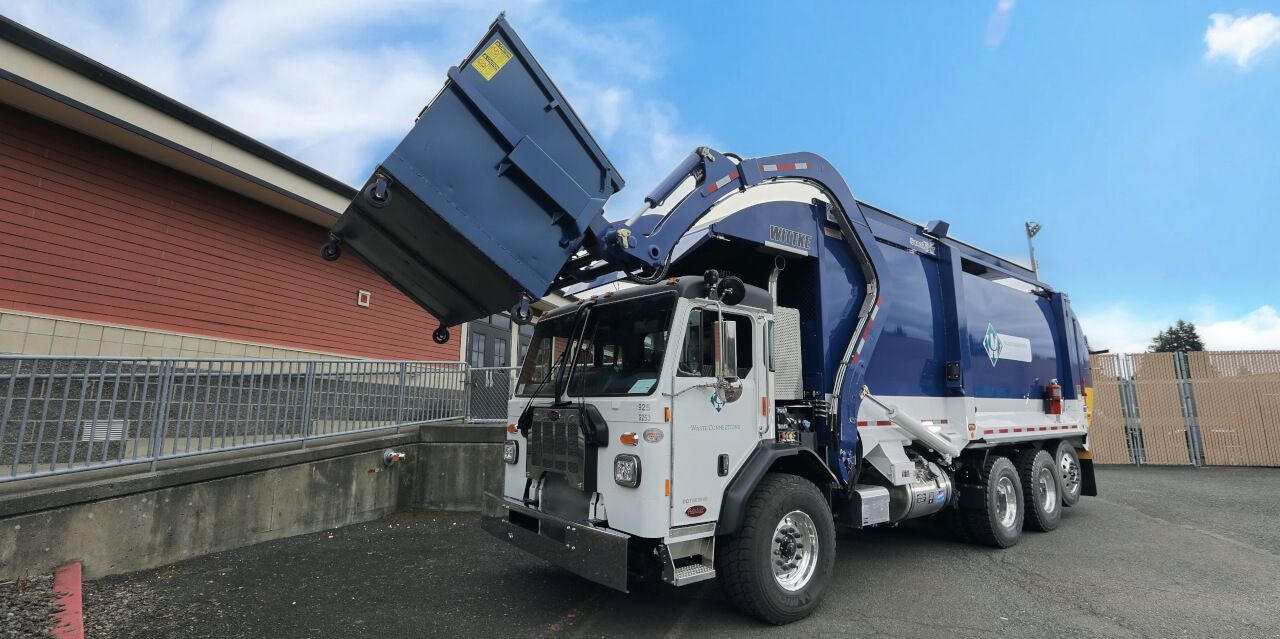 Convenient Commercial Waste Services
Waste Connections provides a range of containers and service schedules to match your needs and budget. Our extensive inventory of containers solves many challenges associated with commercial waste collection.
Our local experts will work with you to determine the best commercial waste pick up schedule and frequencies. We'll even send someone to your business to advise you on the right sized container for your business and staff.
The Waste Connection Difference
We're committed to improving the environment in the communities where we live and work. Waste Connections uses the latest technology for better efficiency and safety. It allows us to simplify commercial waste services to you, ensuring on-time pick-ups and cost savings.
Protection from accident and injury is first in all we do. All of our waste collection trucks have cameras that allow our drivers to access your property safely.
Many of our trucks are powered by clean-burning fuels such as natural gas, further reducing our impact on the environment.